On May 7th, D.C. dwellers from all over the four quadrants came together on 14th & U to unite in song and protest. Bi-weekly efforts around #DONTMUTEDC to take a stand against gentrification in our city have been successful thus far and "Moechella" was no exception. News One reported that over 3,000 people took to the U street corridor to sing along with Backyard Band as they cranked out some of the district's most cherished anthems. Other acts included friend to the site DOMO, ABM Band, DJ KOOL, and many more. The outcry from the city was initiated by a myriad of recent events. These happenings range from gentrifiers using their privilege to wage war on a local Metro PCS' Gogo playing, to Howard University's campus being relegated into a dog park for audacious white residents of the Shaw neighborhood. Gogo music, being the soundtrack to D.C. since the late 70s, has ascended this movement into a recurring peaceful protest. A surefire way to convey to newcomers that the natives of this city are here to stay. Stay tuned to The Man | The Muse for more on #DONTMUTEDC, LONG LIVE GOGO | COMM - UNITY, and Save Chocolate City campaigns.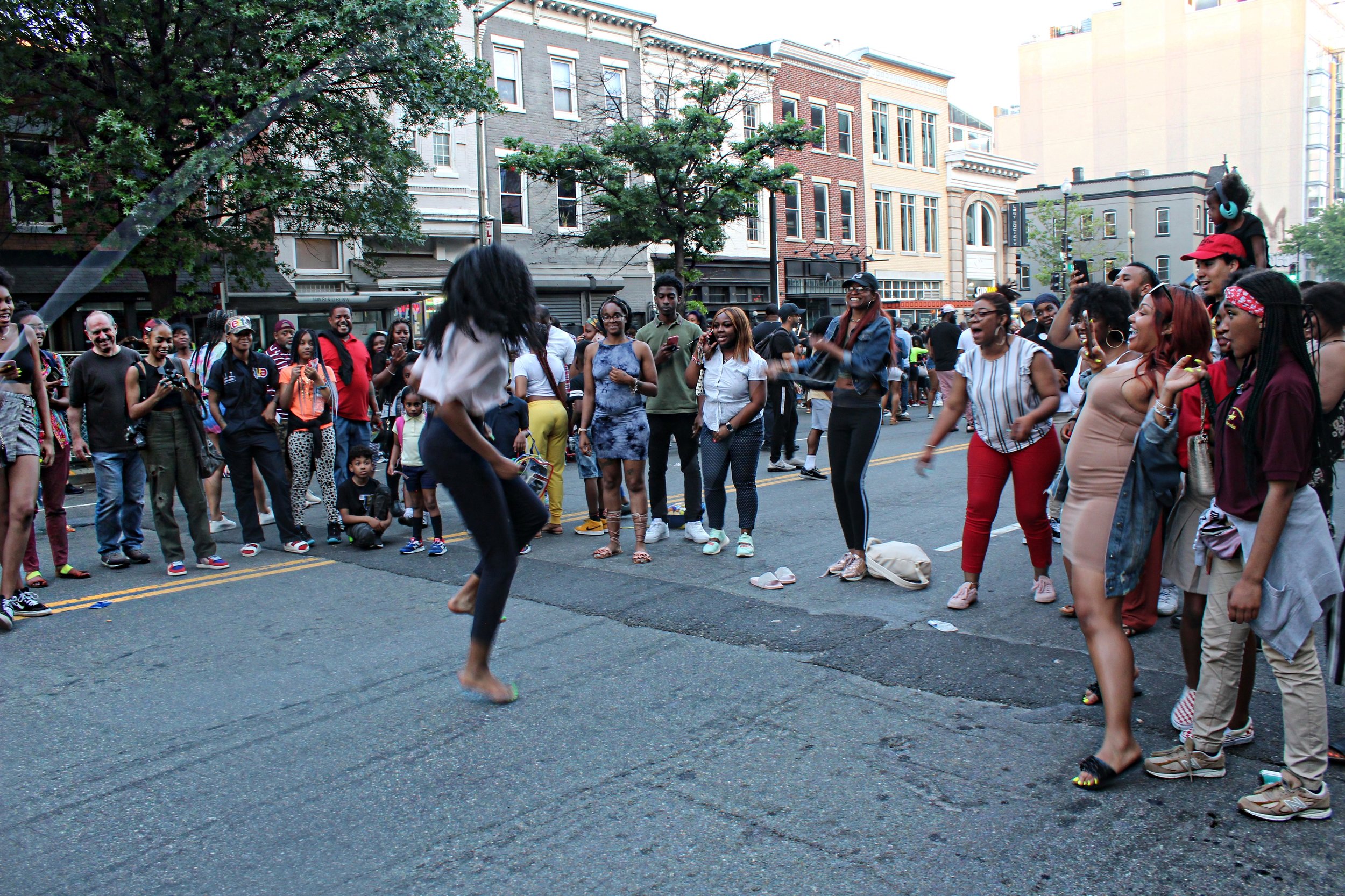 TAKIN A RIDE ON
THE EAST SIDE >>>>>>>
Make a left on MLK! What a beautiful day, what a beautiful day?